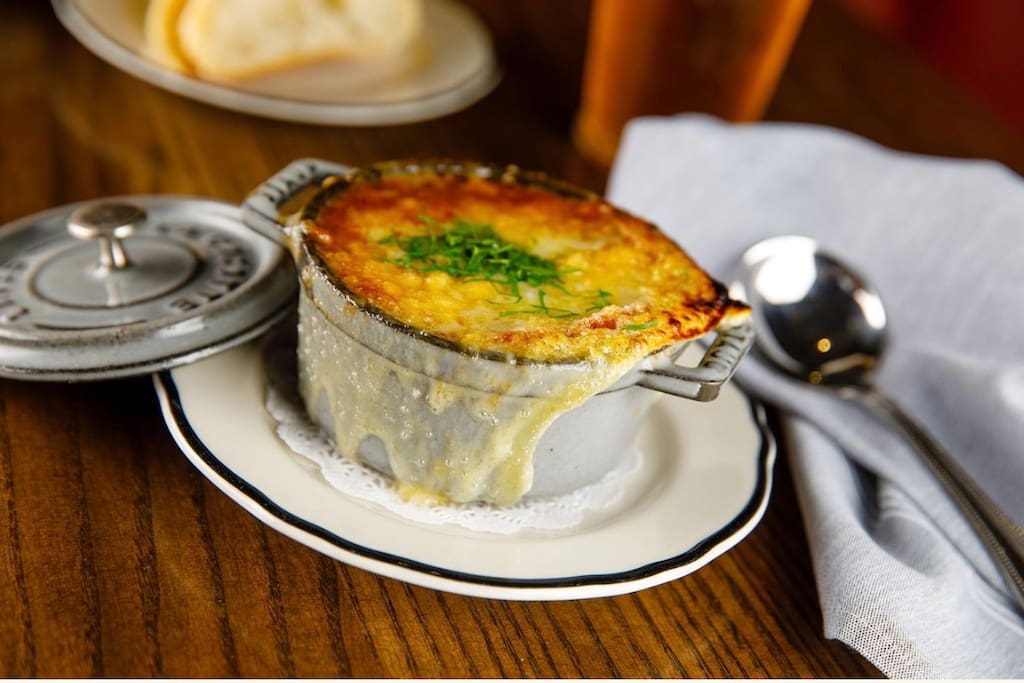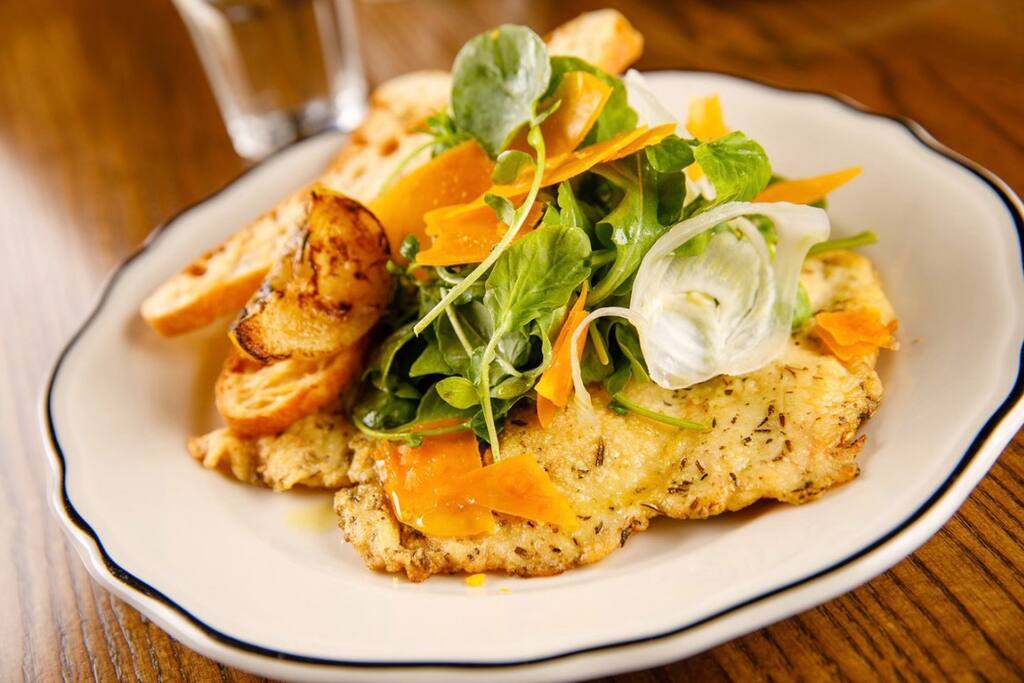 The French Brasserie Rustique
6 moradores locais recomendam
Executive Chef and Partner Vincenzo Betulia opened his newest restaurant, The French, Naples, Florida's first traditional French brasserie, in January 2017. Paying homage to quintessential Parisian brasseries at the turn of the 19th century, The French transports guests to a sophisticated yet bustling atmosphere of custom embossed tin ceilings, oversized antiqued mirrors, red leather banquettes, black and white patterned mosaic floors, and hand painted, original murals on select walls, by local artist, Megan Young. A magnificent lighted indigenous "live" oak tree is the focal point of an expansive romantic outdoor dining area complete with marble tables and French bistro chairs, and an indoor/outdoor bar, the restaurant's pièce-de-résistance.
Localização

365 5th Ave S

Naples, FL 34102
Status dos horários de funcionamento

Fechado · Abre às 11:30 AM
Dicas de moradores locais
Great for dinner or brunch. Delicious steak frites! Great wine. Beautiful outdoor bar and seating.
The French is owned by the folks at Tullia and takes a rustic view on their food which works well! They did an excellent job with the decor and again, specialty drinks. Please enjoy!
A new delicious French restaurant on beautiful 5th Avenue, not far from the Holiday House!
Reserve na