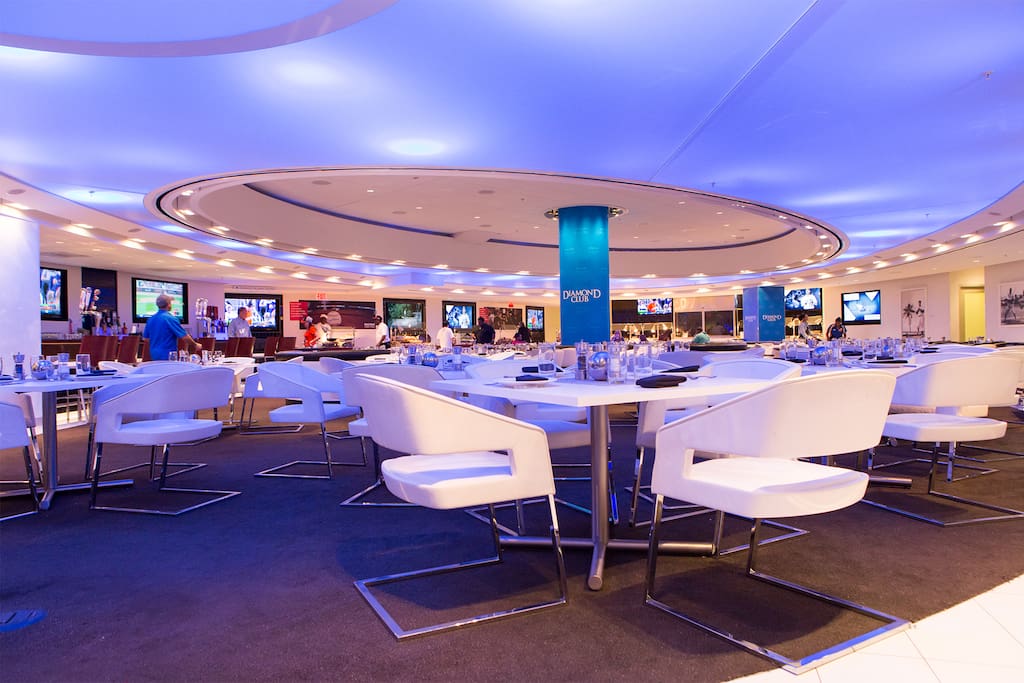 65 moradores locais recomendam
Located directly behind home plate on the Field Level, the Dex Diamond Club is Miami's most exclusive premium seating experience, offering breathtaking views, plush cushioned seating and access to an all-inclusive high-end dining, dessert and beverage service.
Localização

501 Marlins Way

Miami, FL 33125
Fornecido pelo Foursquare
Dicas de moradores locais
Marlins Park is a baseball park located in Miami, Florida. It is the current home of the Miami Marlins, the city's Major League Baseball franchise. is a 30 min ride from the property.